Call center humor
A little lighthearted humor before the weekend, courtesy of Call Center Comics: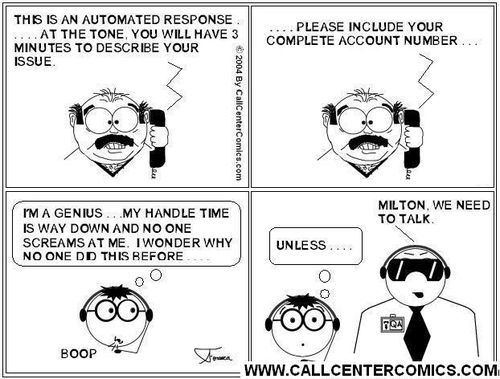 Customers complain about IVRs, but the truth is that when machines act like and understand humans, they're darn handy to have around. And chatty agents aren't all that helpful–sometimes, if they'd act a bit more like an automated IVR, customers would be more precise with their demands, and the agent would be less likely to interrupt.
Maybe Milton is on to something. Cylons, anyone?