How to avoid cold calling: customer service
In today's browsing, I ran across this fun post on cold calling from the Fill the Funnel blog, a site dedicated to the sales process. And my immediate reaction was, "Seriously? People are still cold-calling?" Why aren't they taking advantage of all the available social channels to build an engaged fan base instead?
Granted, at Spoken, we tend to spend a lot of time focusing on customer service and customer retention. Most call centers (and indeed, our virtual call center solutions) are implemented on the assumption that customers will only call in if they have issues or problems.
This doesn't mean that the call center can't be a sales tool. And no, I'm not referring to the upselling techniques that are so common at call centers these days. Customers can be annoyed by obvious upselling offers, especially if the agents rush to sell before thoroughly answering the customer's more urgent questions.
In today's hyperconnected world, customers have a voice. Gone are the days when they will hang up from a call to your call center and complain to their neighbor that the wait time was too long, the agent wasn't helpful or that they were transferred three times and had to repeat their information twice. Nowadays, they can simply Twitter those bad customer experiences. And they do. A quick sampling from just the last hour of complaints lodged via Twitter: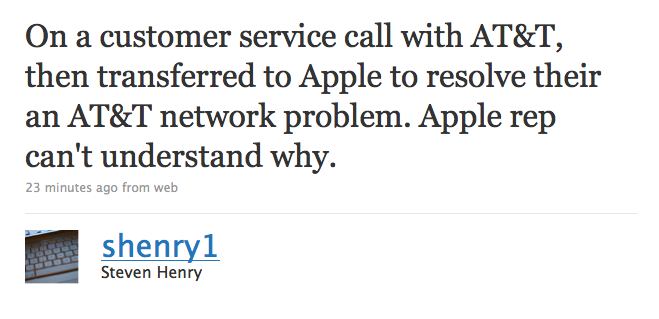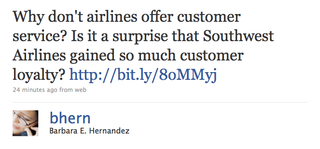 Keep in mind that Twitter mentions are searchable via Google. When your customers do a search for your company name, how many complaint Tweets will they find?
On the bright side, satisfied, engaged customers share, too: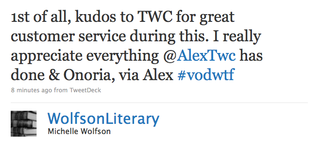 So instead of cold-calling, try putting energy, time and financial support into selecting and training outstanding customer service agents to create powerful, long-term relationships with customers. It's already been proven that consumers will pay more for a good customer service experience and that companies with better-rated customer service are more profitable than those with poor customer service–to the not insubstantial tune of 24% higher net profits. And customers who have good experiences share those and become brand advocates, as we've seen just in this morning's Twitter stream.
Forget cold-calling. Create fantastic experiences with the customers you already have, and they will spread the word for you.