Is voicemail passe?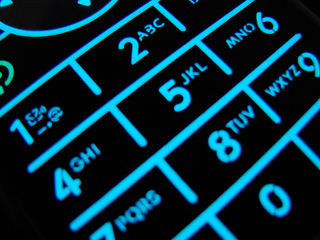 With the acquisition of voicemail transcription service of GotVoice here at Spoken, I've been wondering about how people actually use voicemail these days. Do they do what I do–see the number, listen to maybe 10 seconds of the message and call back without listening to the entire message? Do people return calls without listening to voicemail at all? And why or why not?
So we conducted an informal survey of people's voicemail habits. The survey was just four questions long:
1. In the last 48 hours, approximately how many voicemail messages have you received?

2. In the last 48 hours, what percentage of your voicemails did you listen to all the way through?

3. In the last 48 hours, what percentage of your voicemails have you NOT listened to at all (even if you did return the call)?

4. On average, how long do unheard messages remain in your voicemail inbox?
The results were fascinating. Most respondents (81%) reported receiving 1-7 voicemail messages in the last two days. Interestingly, only 39% reported listening to every message all the way through. The remaining 61% reported listening to only parts of their messages: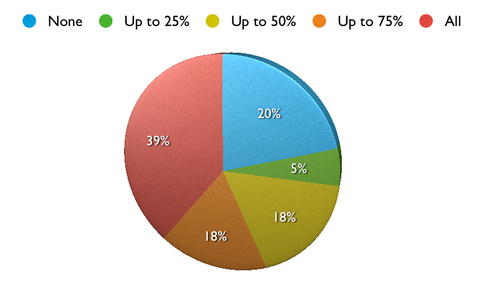 Next, 57% reported never leaving messages entirely unheard, leaving 43% who only listened to parts of some messages.
Finally, a slim majority (53.2%) reported that voicemail messages only remained in their inboxes for a few hours, which left 46.8% that left messages unheard for one to four days. That last statistic is interesting, implying that there is only roughly a 47% chance that a message will be heard within a few days of the caller leaving it.
Why is this? A few respondents added comments to the survey, indicating a preference for text messages over voice. Mark Lomas reported, "Given the choice I would prefer voicemail to be disabled, forcing people to send text." Text is less intrusive and easier to scan than linear audio. Others have already jumped on the voice-to-text bandwagon: Colleen Carrington specified "the reason I don't listen to all of them (up to 25%) is that I read the transcribed text using Google Voice and don't need to listen to them."
Voicemail, it seems, is going the way of the mimeograph machine and the fax machine. Text seems to the new, faster way to leave messages.
What do you think?