What does your IVR greeting say about your brand?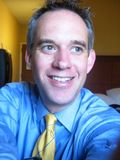 by guest blogger Tom VanderWell of the QAQNA blog
A few years ago my wife worked for a local business that moved their corporate office to a remote location. If I needed to call her at work, I had always called her cell phone, but the new office had incredibly sketchy cell coverage. So, for the first time, I called her company's land line and was greeted by a bland, monotone male voice that read the front-end IVR announcement like it was Ol' Yeller's obituary. As soon as my wife answered the phone I shouted, "Oh, my gosh! You must get that recorded greeting changed!" She then informed me that she had been getting complaints from customers and, to her employer's credit, they were already working on an update.
I've had readers comment that, after reading my post about World-class Greetings, they decided it was time to change the recorded greetings on their phones. Good for them. Those recorded IVR greetings or even your voice-mail message may be the first impression a customer or potential customer has of you and your business. And, as mom always said, "You never get a second chance to make a first impression" (You go, Mom).
Digging back into the archives, I must tell you that my favorite IVR greeting of all time was back in Gateway's hey-day when they were selling their own computers direct to the consumer. You could almost hear the cows and prairie grass in the background along with a guitar on the back porch as a pleasant, chipper, mid-west female welcomed you to South Dakota. I laughed out loud when she added, "if you've got a rotary phone – we love your sense of nostalgia – hang on the line…." It was funny, pleasant and on brand. Years ago, the suits at Gateway got their neckties too tight and lost their sense of humor. Last time I checked their IVR greeting was boring like most companies.
What impression does your customer get from your voice mail announcement? How about your front-end IVR greeting? Is it time to put a little energy into making a good first impression? Got any examples we should listen to as positive or negative examples (post a comment with the number)?
Tom VanderWell is a call center quality assessment (QA) and training specialist with the  c wenger group. He blogs regularly at QAQNA.